A PORTION OF FRESHNESS
Our fruit juice is made with local fruits. They are incredibly fresh.
At each sip, you will feel the best tasty fruits !
OUR PAULINE FRUIT JUICES
We manufacture fruit juices and fruit nectars. They are sold under the brand "Pauline", the company's historical brand since 1995.
They are pasteurized to keep the taste, color and vitamins of our fruits while ensuring a good preservation of our products.
Our range of 10 juices and nectars sold in all good stores and even beyond.
Our fruit juices are processed in our processing workshop in Tain l'Hermitage.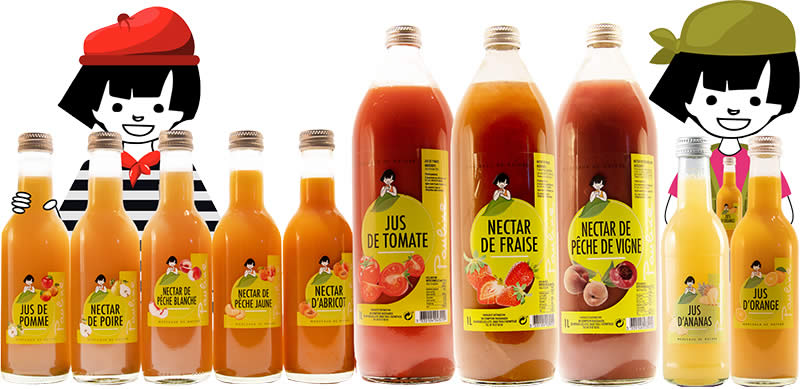 OUR JUICES
AND NECTARS OF THE SOIL
---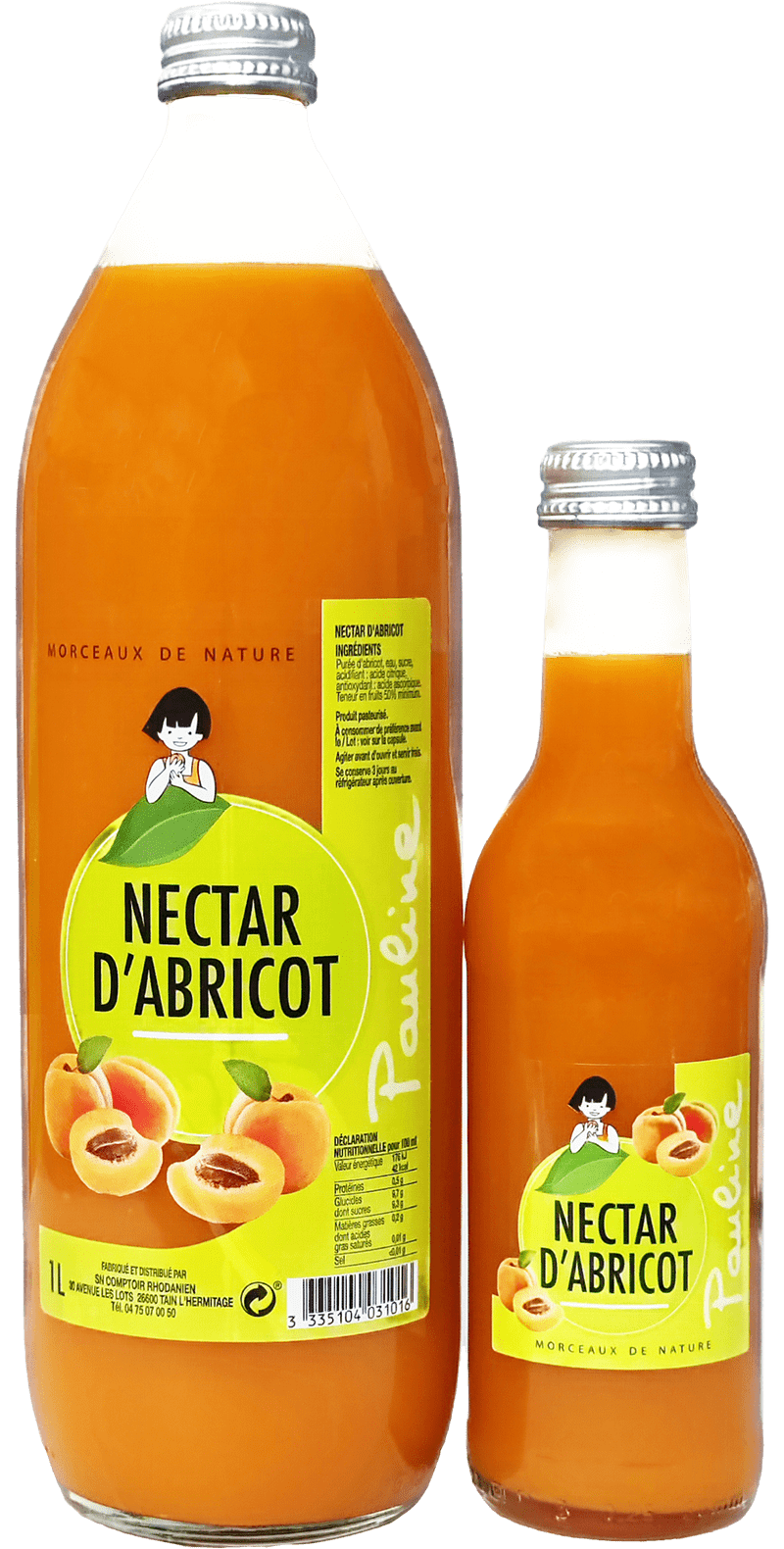 The real tangy and sweet taste of apricot. We select various varieties of apricots in our orchards in the Rhone Valley and we pick them at full maturity so that our nectars offer you the color and aromas of these fruits.
APRICOT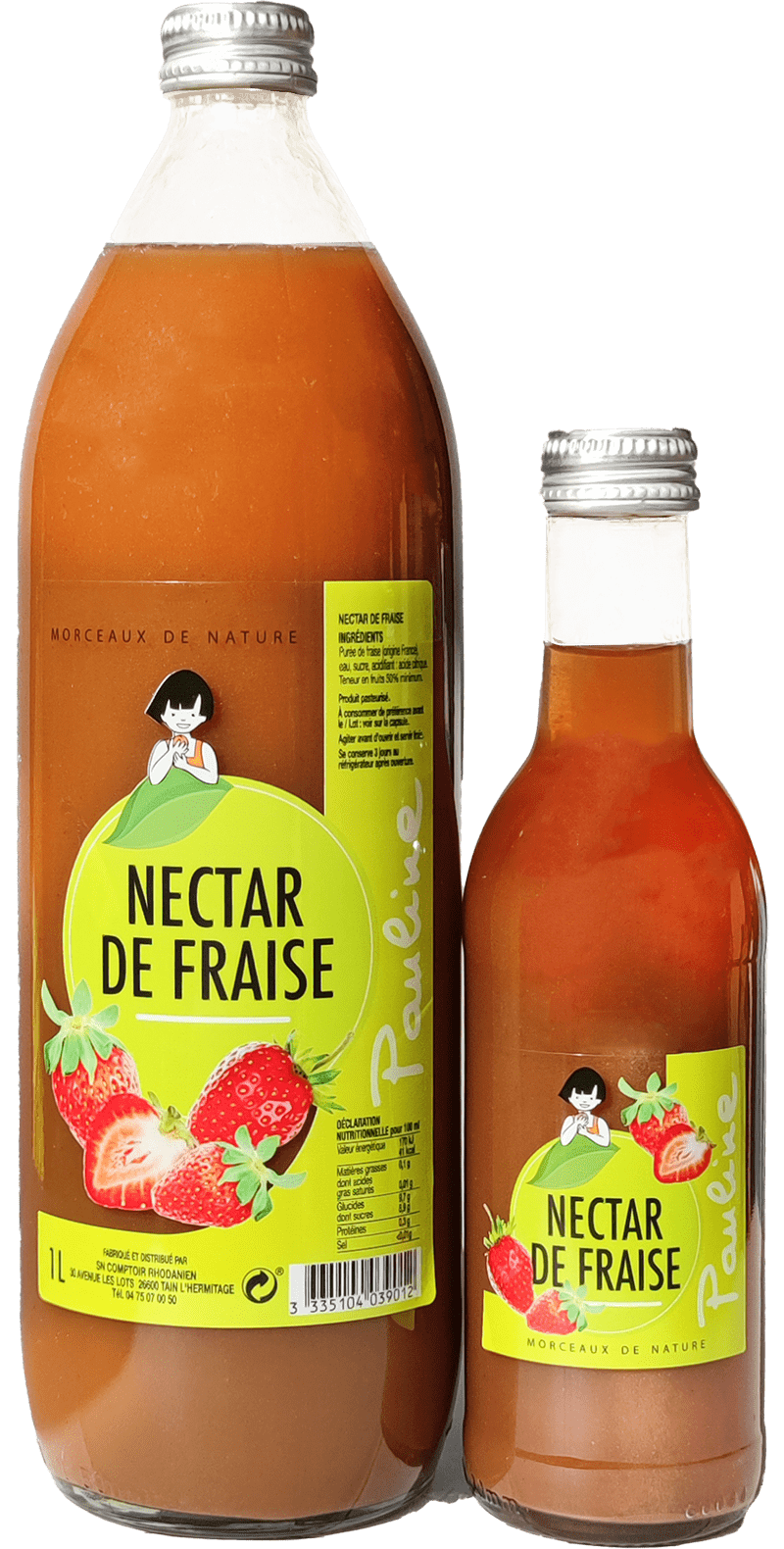 We choose strawberries from our regions for their unique taste! From 100% French nectars to the scents of childhood.
STRAWBERRY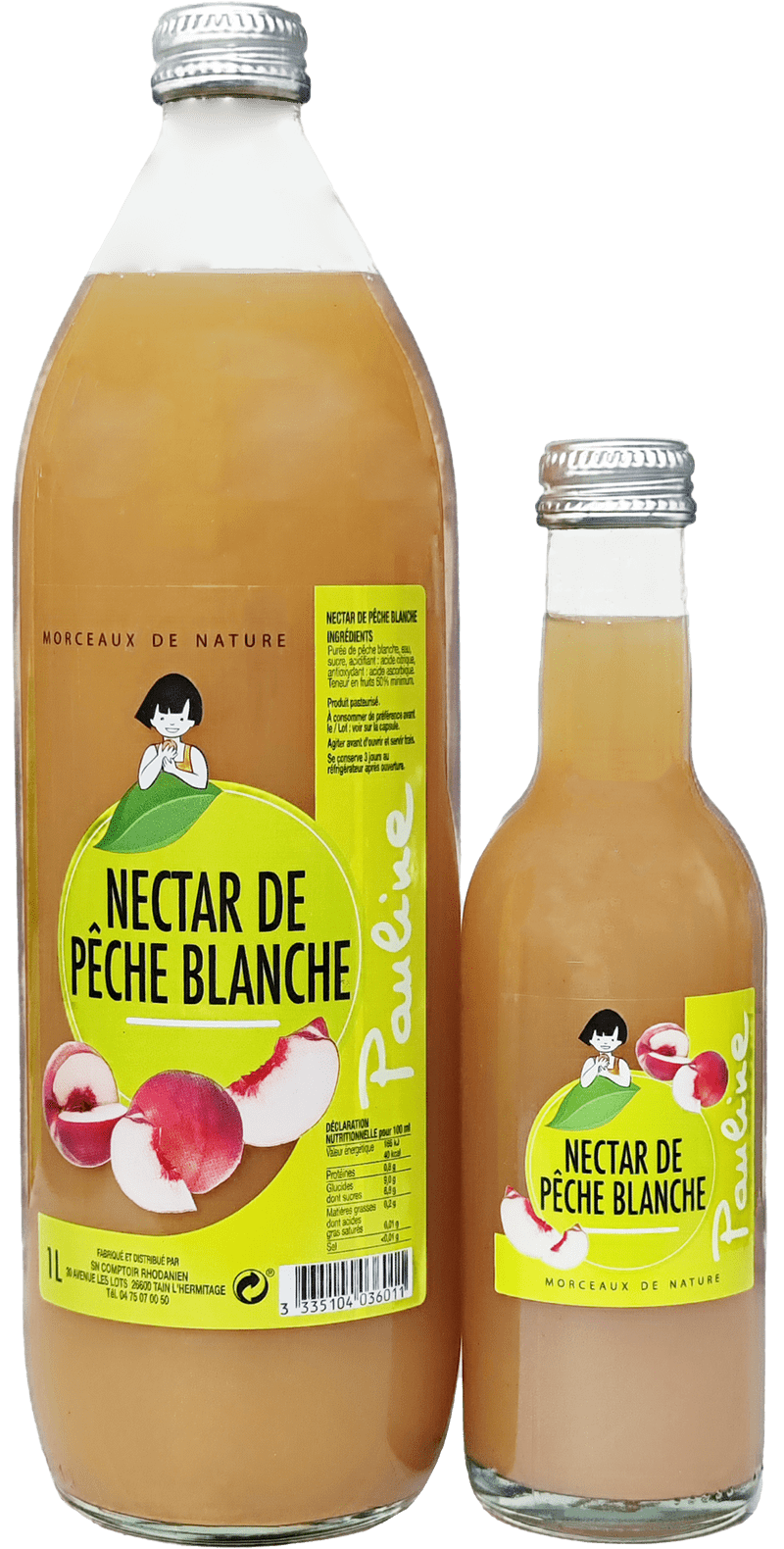 We select various varieties of white peaches in our orchards in the Rhone Valley and harvest them at full maturity. Our nectars offer you all the scents of their fresh and juicy flesh.
WHITE PEACH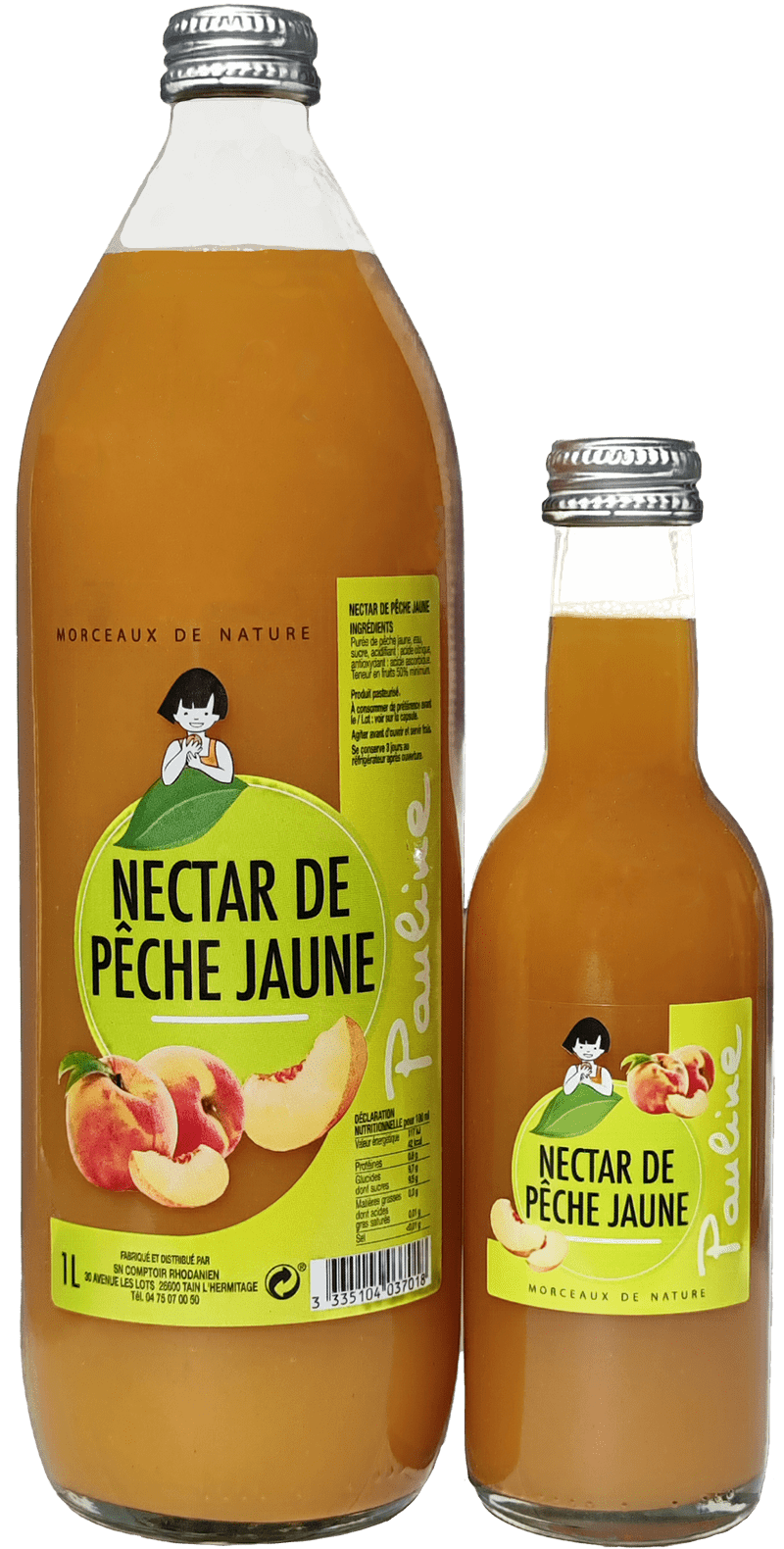 All the flavours of our yellow peaches of the Rhone Valley are preserved in our nectars to accompany your sunny summers
YELLOW PEACH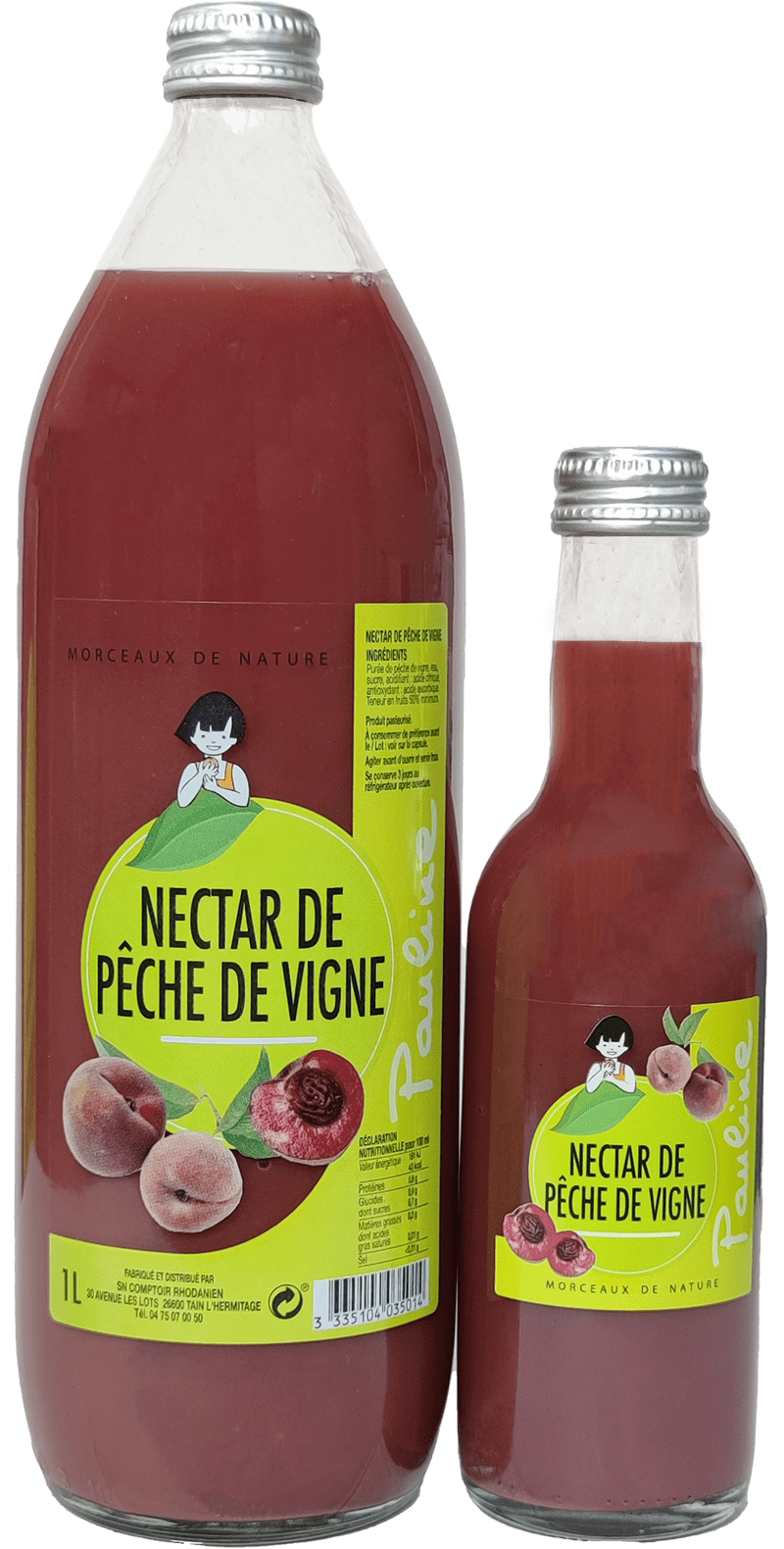 We offer nectars with the unique and special finesse of the vine peach. The taste of the summers of the past in a single sip.
WINE PEACH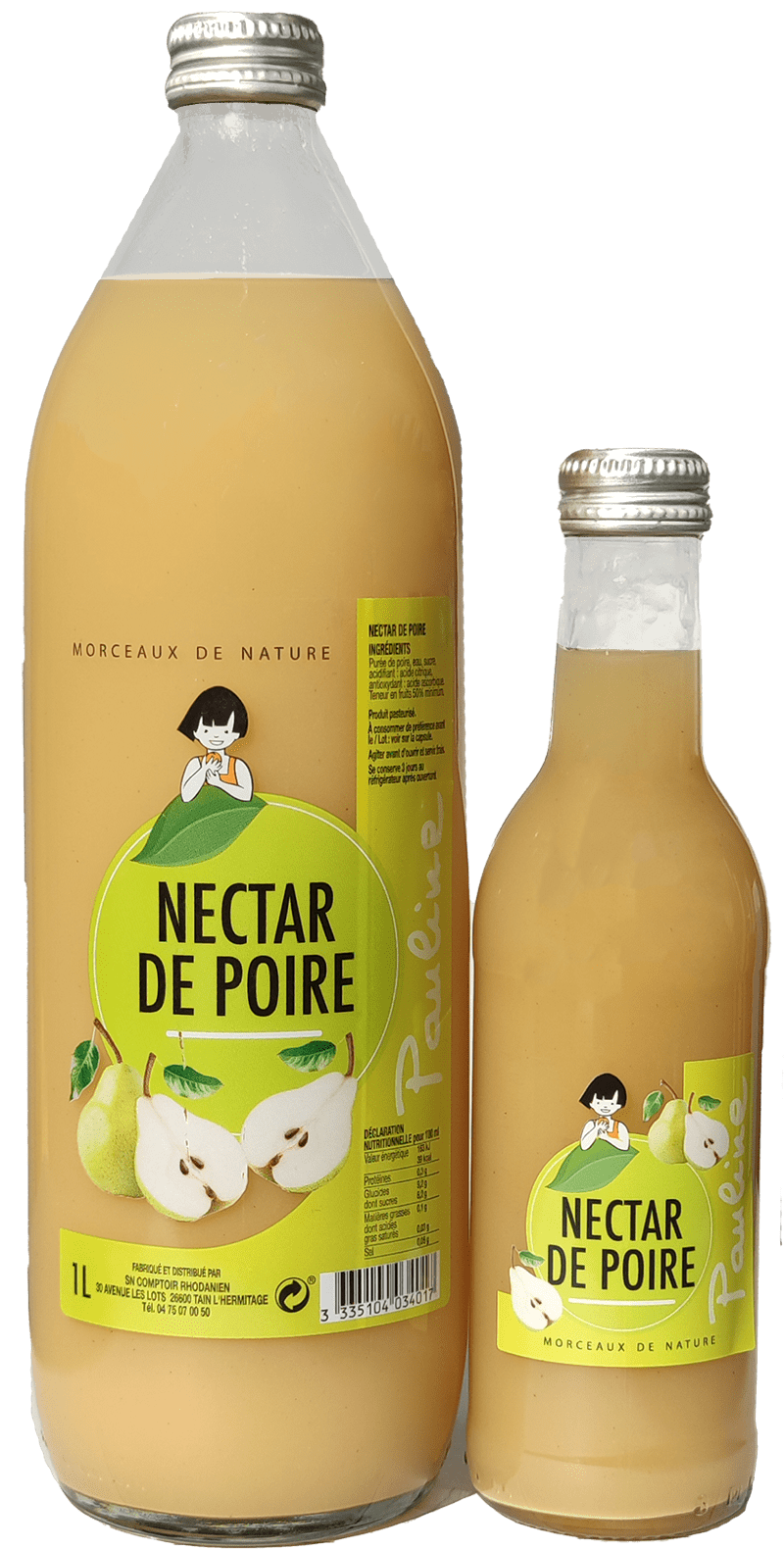 We harvest our pears at full maturity so that you bring all the finesse of their taste and all the sweetness of their fragrances.
PEAR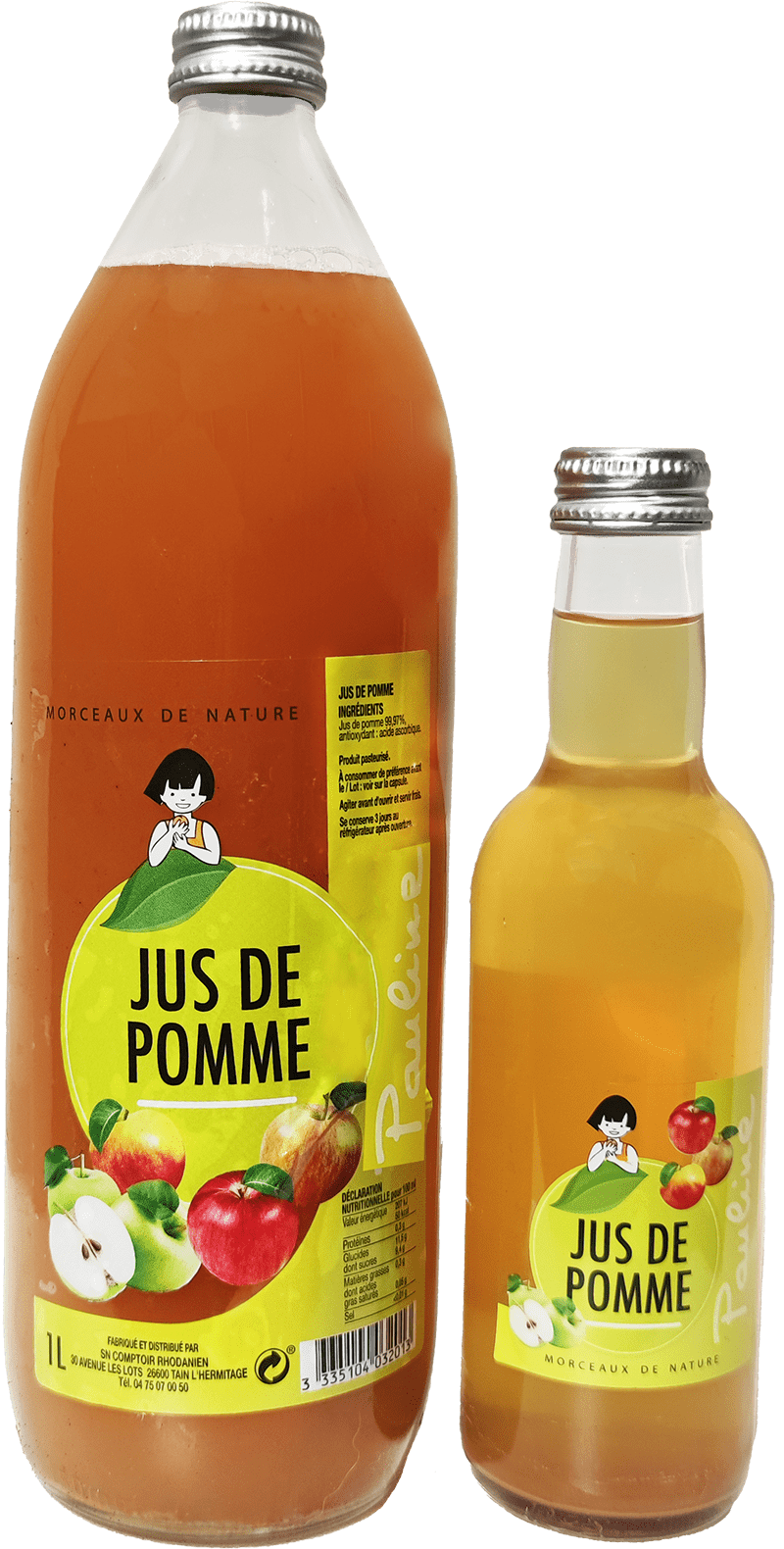 an authentic texture and taste that will delight true apple lovers. Our selection of different varieties will give this beautiful balance between sugar and acidity.
APPLE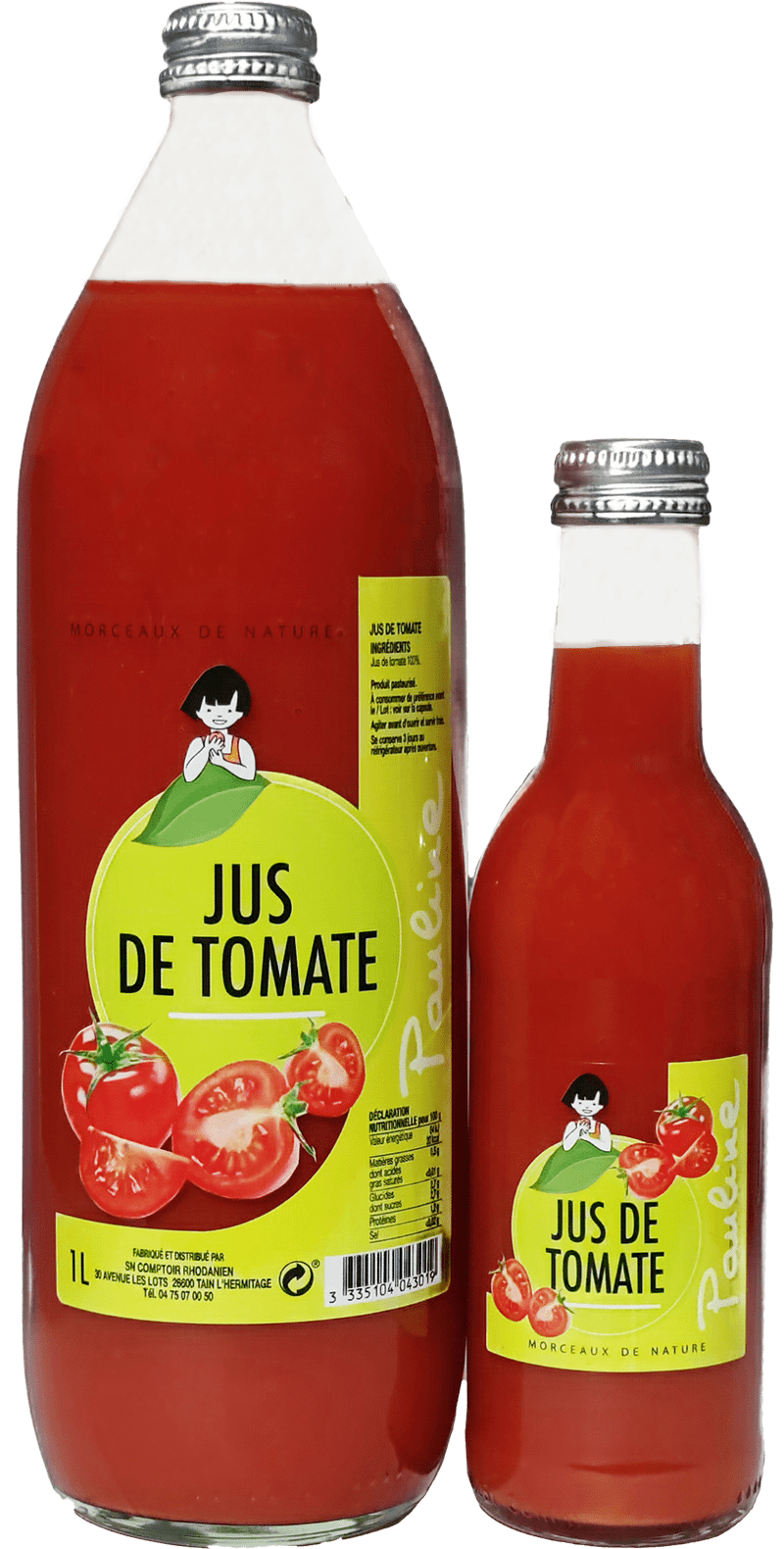 Our French tomatoes are full of sunshine and give all their aromas to our unique juices.
TOMATO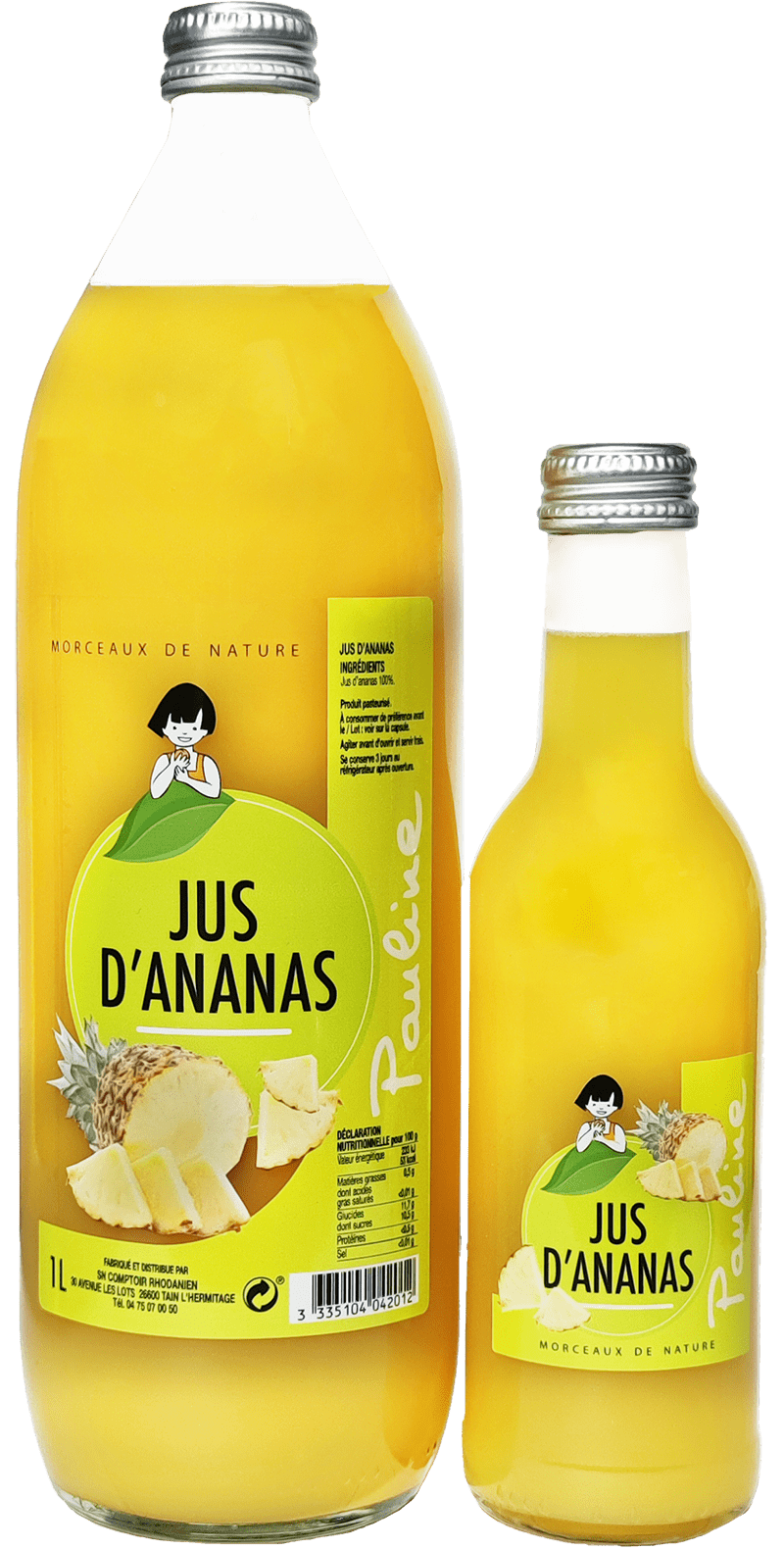 We offer a tangy, sweet and fragrant cocktail. Costa Rica's premium pineapple transports you to sunny shores
PINEAPPLE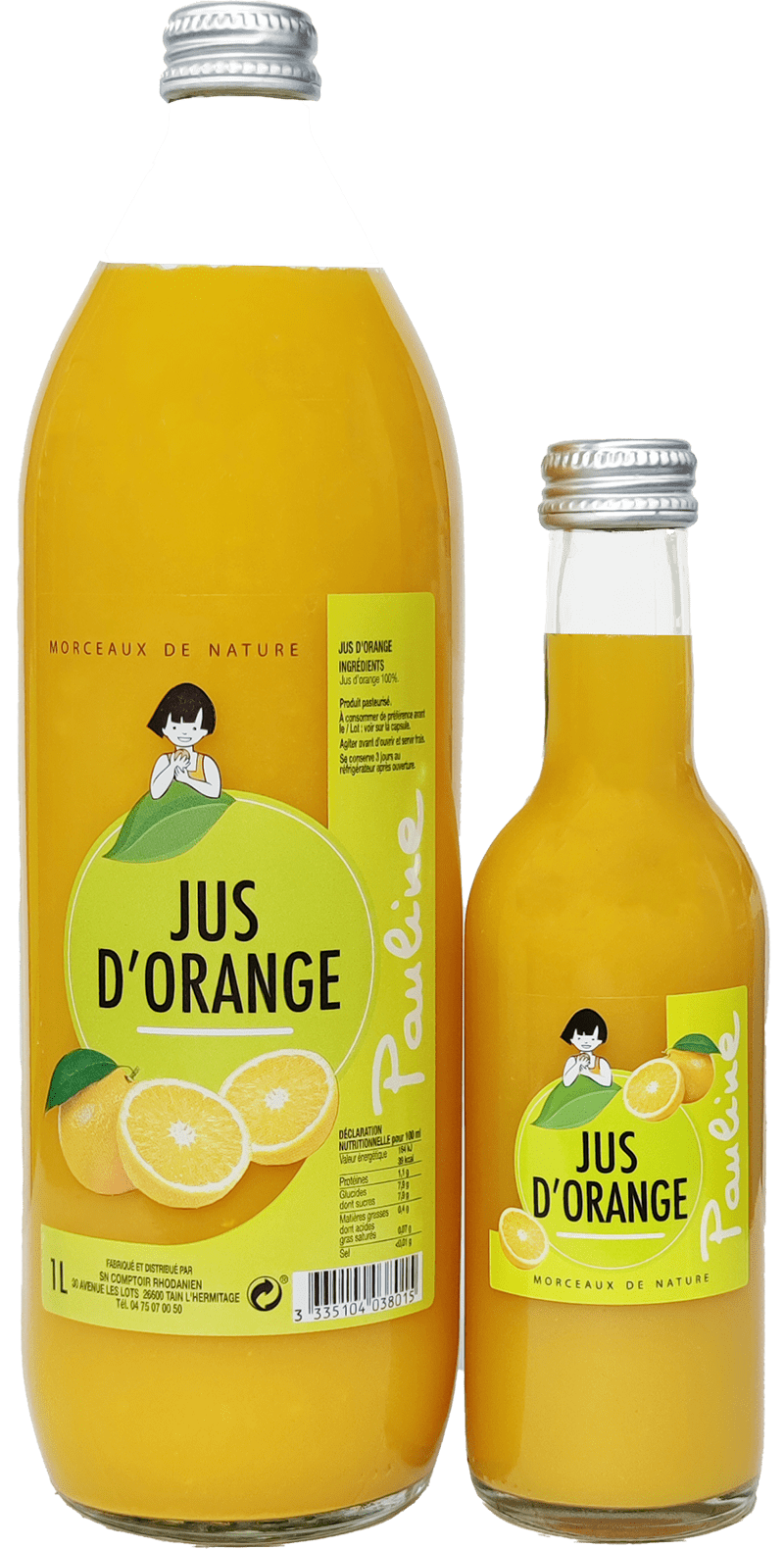 Our premium oranges from Morocco are bursting with sunshine and offer an intense fragrance and a luscious texture without adding sugar to our juices.
ORANGE