WE ARE A KEY PLAYER IN THE FRUIT SECTOR
In addition to our own production: we produce, pack and ship the fruits
of the Rhone Valley for more than 50 years.
We have created a trusted partnership with more than 400 producers (over the beautiful Rhône Valley)
OUR SKILLS
From the orchard to the delivery of our customers, the advice to the producer, the monitoring of the orchards, the harvest, or the quality controls... visualize the life of our products and the different stages of our business.
FOLLOWING OF OUR PRODUCTION

We advise on the choice of varieties to be planted, on planting techniques, on the monitoring of orchards, the cultural route, the establishment of specifications and improvement plans for the different quality standards.

PREPARATION AND PRESERVATION OF OUR FRUITS

We select and choose fruits when they have reached the perfect maturity.

PACKAGING AND SHIPPING OF OUR FRUITS

We handle sorting, sizing, packaging, labelling and palletizing. Our geographical location allows us to deliver all our customers to the 4 corners of Europe.

GREAT SELECTION TO TRANSFORM BETTER

To give another life to our fruits we have created our own processing workshop next to our packaging station in Tain-l'Hermitage in the Rhone Valley. This workshop offers a range of 10 delicious juices and nectars in bottles of 1L and 25cl. Thanks to our background we have selected and processed the best fruits of our harvests.

We also concoct aseptic fruit purees in pockets for all those businesses who want to add a taste of authenticity in their preparations of ice cream, cakes or compotes.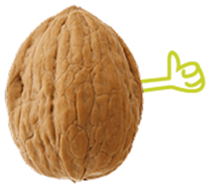 With our different farms and packaging sites, we now have more than 400 hectares of own production and send more than 20,000 tonnes of fruit every year.
Thanks to our experience and our different production and packaging sites, we are specialized on 4 fruits: Cherry and Apricot for the summer season, Walnut and Chestnut for the Autumn-Winter time
Thanks to this focus, we can meet the demands of leading distributors and specialist wholesalers from all over Europe
1959

Start of the company

1991

Moving to Tain-l'Hermitage

1995

Takeover of the «Comptoir Rhodanien des fruits et primeurs» by Christophe SOULHIARD. Start of the S.N. Comptoir Rhodanien.

1996

Launch of the Pauline brand

2003

Creation of a new site in Tain l'Hermitage

2012

Purchasing MCL Agro farm

2015

Partnership and acquisition of orchards in Spain

2015

Creation of Paulina

2020

Buying the company Valnoix